London Bureau De Change Attack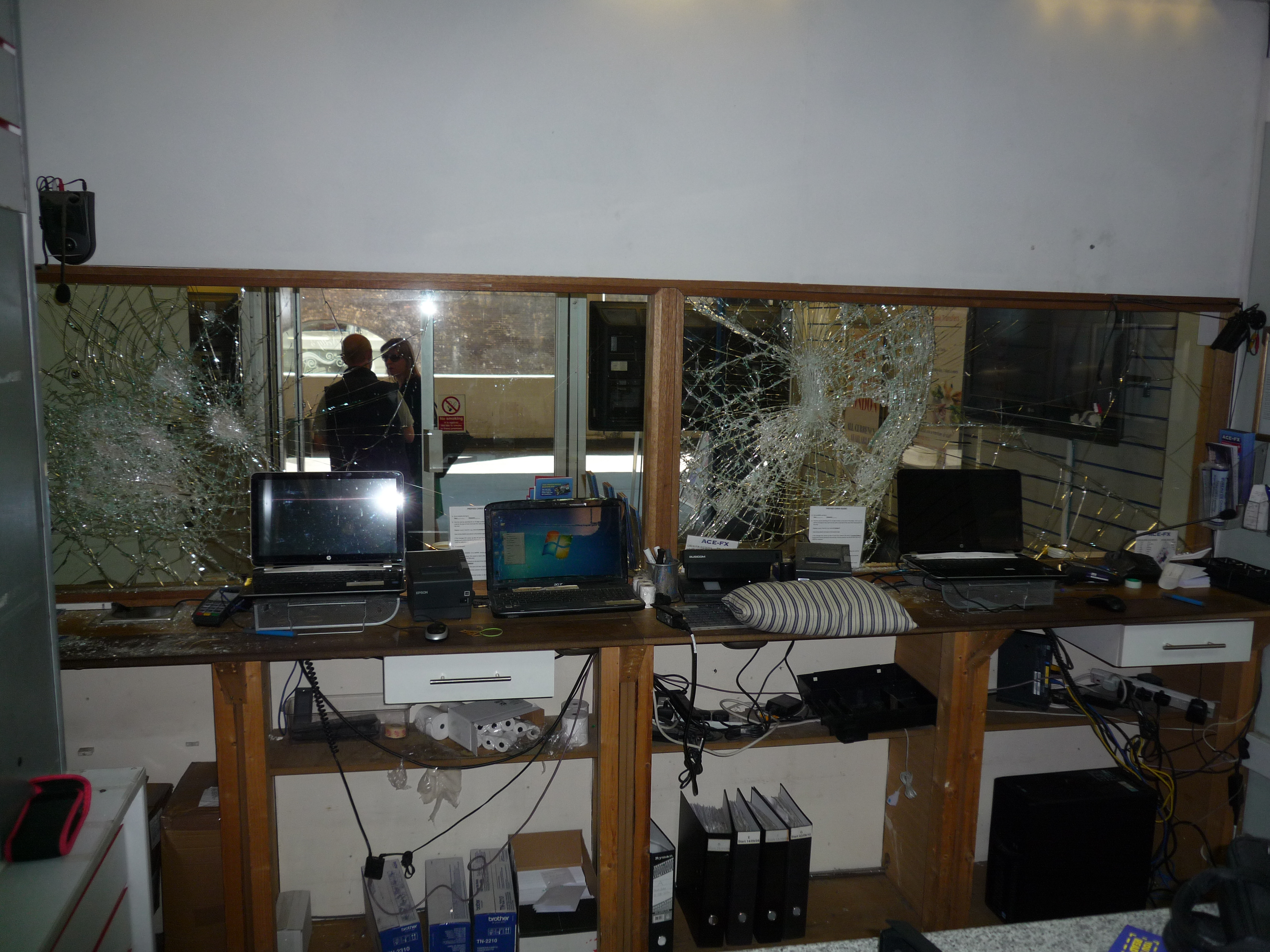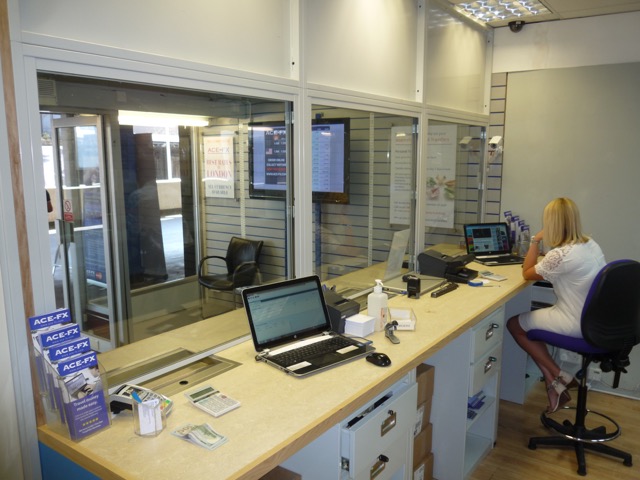 London Bureau De Change Attack
We read it all the time in the news headlines, multiple attackers arrive on stolen mopeds, dressed in black with helmets covering their faces smashing their way through glass shopfronts and glazed screens.
This time it was Ace-FX, a Bureau De Change situated just off London Bridge. Six men arrived on 3 mopeds armed with sledgehammers and axes. Without warning they entered the shop and began to attack the existing glass screens quickly smashing the outer pane of the safety glass before breaking through the PVB interlayer. Within a very short space of time they had broken through the inner glass and made a hand size hole.
The attack stopped as abruptly as it had begun, nobody except the attackers knows why but it is suspected the lookouts saw a passing police car. Thankfully no Bureau De Change staff or customers were physically hurt although obviously badly shaken.
Dilema & Solution
The Bureau De Change was located in a area of the London Bridge Station apron, designated for redevelopment which was the reason it had not been updated like the other Ace Fx, Bureau De Change retail outlets. Ace FX owner's had the dilemma of needing to provide their staff with the level of staff protection they deserved whilst knowing they would be moving to operate from temporary accommodation in the near future.
Architectural Armour manufactured a modular security counter and screen system consisting of 3 individual serving positions together with a pair of interlocking security doors, that could be relocated at a later date to the temporary premises. In addition to upgrading the level of security, the new security counter and screen not only presented a more professional appearance to the customers but enabled the staff to operate more efficiently from a seated position.
Interestingly rather than having cash scoops or document trays to transfer the currency this Bureau De Change had been using stainless steel ice cream buckets, which we retired.